Strategic | Connectedness | Learner | Intellection | Input
Nic is our Certified Gallup Strengths Coach and Meditation Teacher. Creating connect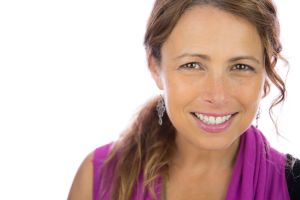 ions through stories has always been one of Nic's greatest passions. She trusts, the more we understand ourself, the greater our emotional literacy, the more constructive our communication and more genuine our relationships. Nic helps people relax, create their personal space, improve their communication skills, find acceptance within their relationships and live a wholehearted life. She's a storyteller, narrative coach and meditation teacher on a quest to help people feel comfortable within themselves. Nic believes everyone should have the opportunity to be the author of their life.
Growth and contribution are important to Nic. She inspires creativity, confidence and compassion in her seminars, workshops and coaching sessions. Using her genuine love of learning, Nic builds practical courses to develop the communication skills necessary for resourceful relationships. Her specialist talent lies in the design and delivery of customised programs that create harmonious cultures. She'll show you how to identify your themes, invest in your natural talent and apply strengths based performance to every aspect of your life.
In addition to being a certified Gallup Strengths coach and trained Meditation and Mindfulness teacher, Nic is also a qualified English teacher with more than 15 years experience in leading Sydney High Schools. She is also a trainer and assessor in Education Support, a #1 selling Amazon author, editor, publisher and literacy coach.
Contact Nic today to learn how to relax, focus on your future, uncover your passion, boost your creativity and build the change you're searching for. She can help you write your story, both literally and figuratively. Simply email her at nicole@isthismystory.com and join one of her programs or find out if she's available for 1:1 coaching and mentoring. You can also fill in your details below:
Choose us
Why Choose Danny? Why should you choose to listen to Danny? Danny brings strengths to the chapter writing process to maximise your strengths.
Now if you enjoyed learning about Nic,  you may want to purchase one of her books.  Please appreciate these links are affiliate links and Choose Your Chapter will receive a small commission from your purchase. So thank you, if you decide to purchase a copy, the proceeds will go toward the delivery of MyStory programs to students across the country.

Nic is currently working with Apple and Audible to have her books published on iTunes and have them in an audio version. So if you can wait till then, awesome, otherwise trust Amazon is a great place to start learning how to create your own story.